Hi Everyone, What a great bunch of St. Patrick's Day projects we had. Thanks to all who played along. I enjoyed visiting all your blogs.
The winner of the 7 images from Bugaboo is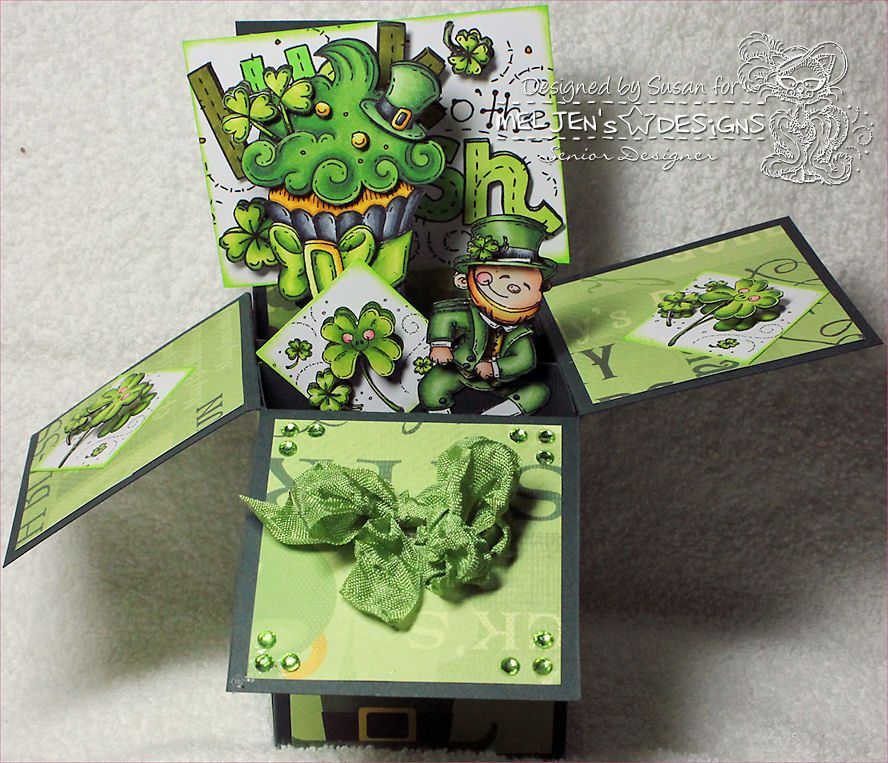 Susan please contact Julie at julie_temple61@yahoo.com to claim your prize and also please grab our winners badge from the side bar.
Jacki, Deonna, and Regan please grab our Top Pick badge from the side bar.
Thanks for playing along to all and hope to see you again tomorrow for another challenge.